| | |
| --- | --- |
| Maid Name: | Yin Yin Neyin |
| Nationality: | Myanmar maid |
| Experience: | Transfer maid |
| | Myanmar Transfer maid |
| Language: | English: (Fair) |
| Place Of Birth: | |
| Height: | |
| Weight: | |
| Religion: | |
| Marital Status: | |
| Number of Children: | |
| Siblings | |
| Expected Salary | |
| Education: | |
| Off-days: | |
| Language: | |
| From | To | Country | Employer | Main Duties | Remark |
| --- | --- | --- | --- | --- | --- |
| 2011 | 2017 | Myanmar | Myanmar | Took care of elderly in Myanmar and housework | Complete contract |
| 2023 | 2023 | Singapore | Indian Family | 3 members in a 2 bedroom HDB. Took care of elderly. Elderly was disabled. Employer's hands and legs were amputated. Helper had to feed, shower, wear diapers, cook, clean house, clean toilet. | 15/07/2023 - 30/09/2023 - Employer passed away. Employer is willing to give reference check |
| 2023 | 2023 | Singapore | Indian family | Took care of child. 5 years old. She cook, cleaned house, bring child to school, laundry, go to market, buy vegetables & meat, talk to child, read books to child, look at recipe to cook, clean toilet daily. | 30 September 2023 - 17 November 2023 - Employer does not need helper. |
| Areas of Work | Willingness | Experience | Evaluation | Comments |
| --- | --- | --- | --- | --- |
| Care of infants/children | | | | |
| Care of elderly | | | | |
| Care of disabled | | | | |
| General housework | | | | |
| Cooking | | | | |
EMPLOYMENT HISTORY
WORK EXPERIENCE
15 JULY 2023 – 30 SEPTEMBER 2023
3 members in a 2 bedroom HDB. Took care of elderly. Elderly was disabled. Employer's hands and legs were amputated. Helper had to feed, shower, wear diapers, cook, clean house, clean toilet. (Employer passed away. Wife is willing to give reference check)
20 SEPTEMBER 2021 – 24 NOVEMBER 2021 - Took care of child. 5 years old. She cook, cleaned house, bring child to school, laundry, go to market, buy vegetables & meat, talk to child, read books to child, look at recipe to cook, clean toilet daily. (Employer does not need helper.)
MAID'S INTRODUCTION
- She is currently looking for an employer.
- She is able to communicate in simple English.
- She is a fast learner.
- Can start anytime upon approval of IPA
- Basic salary $500.00 excluding 4 off days compensation.
- 1 off day must be given to helper.
Contact NITHA - 96444361 to arrange for an interview with this helper.
Maid Agency: ATHENA MAIDS
(License No.: 19C9972)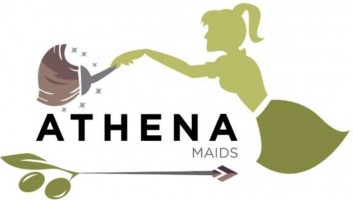 Address:
35 Selegie Road #05-13,
Parklane Shopping Mall,
Singapore 188307
Tel:
96444361
Email:

[email protected]




Contact Person:
Nitha Devi or Ms Hareetha
Handphone:
+65 96444361 or +65 88254768
Website:
athenamaids.com
Office Hour:
Operating Hours:
Monday to Sunday: 10.30 AM to 7.30 PM
Please call or WhatsApp to Ms Nitha +65 96444361 or Ms Hareettha +65 8825 4768 to make an appointment to interview the selected maids.
Thank you.

Last updated on 23-11-2023.
Maid Agency:
ATHENA MAIDS
Contact Person:
Nitha Devi or Ms Hareetha
Phone:
+65 96444361 or +65 88254768
Contact Maid Agency Regarding Yin Yin Neyin