| | |
| --- | --- |
| Maid Name: | Phoo Phoo Wai |
| Nationality: | Myanmar maid |
| Experience: | Ex-Singapore maid |
| Language: | English: (Fair) |
| Place Of Birth: | |
| Height: | |
| Weight: | |
| Religion: | |
| Marital Status: | |
| Number of Children: | |
| Siblings | |
| Expected Salary | |
| Education: | |
| Off-days: | |
| Language: | |
| From | To | Country | Employer | Main Duties | Remark |
| --- | --- | --- | --- | --- | --- |
| 2022 | 2023 | Singapore | Chinese employer | Taking care of 87 years old grandfather. Assist him in his daily needs. Handle general household chores such as cleaning, wash clothes, dry clothes, iron clothes, marketing and cooking. | Return home to settle urgent issues. |
| Areas of Work | Willingness | Experience | Evaluation | Comments |
| --- | --- | --- | --- | --- |
| Care of infants/children | | | | |
| Care of elderly | | | | |
| Care of disabled | | | | |
| General housework | | | | |
| Cooking | | | | |
Work Experience
From Year 2022 To Year 2023 - SINGAPORE
Main Duties:
Taking care of 87 years old grandfather. Assist him in his daily needs. Handle general household chores such as cleaning, wash clothes, dry clothes, iron clothes, marketing and cooking.
(Reason for leaving: Return home to settle urgent issues)
MAID'S INTRODUCTION
- She is humble, well mannered.
- She is currently looking for an employer.
- She is able to communicate in English.
- She can work independently, and she is a fast learner.
- Can start anytime upon approval of IPA.
- $480 excluding 4 off days a month.
- 1 off day must be given to helper.
Contact HAREETTHA - 88254768 to arrange for an interview with this helper.
Maid Agency: ATHENA MAIDS
(License No.: 19C9972)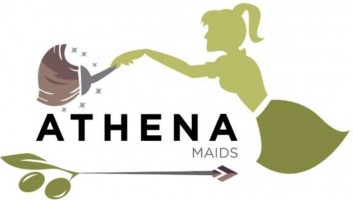 Address:
35 Selegie Road #05-13,
Parklane Shopping Mall,
Singapore 188307
Tel:
96444361
Email:

[email protected]




Contact Person:
Nitha Devi or Ms Hareetha
Handphone:
+65 96444361 or +65 88254768
Website:
athenamaids.com
Office Hour:
Operating Hours:
Monday to Sunday: 10.30 AM to 7.30 PM
Please call or WhatsApp to Ms Nitha +65 96444361 or Ms Hareettha +65 8825 4768 to make an appointment to interview the selected maids.
Thank you.

Last updated on 09-11-2023.
Maid Agency:
ATHENA MAIDS
Contact Person:
Nitha Devi or Ms Hareetha
Phone:
+65 96444361 or +65 88254768
Contact Maid Agency Regarding Phoo Phoo Wai