| | |
| --- | --- |
| Maid Name: | Ruthi Remruatpuii |
| Nationality: | Indian maid |
| Experience: | New maid |
| | Mizoram maid |
| Language: | English: (Fair) |
| Place Of Birth: | |
| Height: | |
| Weight: | |
| Religion: | |
| Marital Status: | |
| Number of Children: | |
| Siblings | |
| Expected Salary | |
| Education: | |
| Off-days: | |
| Language: | |
| From | To | Country | Employer | Main Duties | Remark |
| --- | --- | --- | --- | --- | --- |
| 2020 | 2023 | India | Indian Employer | She take care of employer's grandparents and kids. Handle general household chores such as cleaning, mopping, wash and dry clothes, iron clothes, marketing and cooking. | Finished Contract. |
| Areas of Work | Willingness | Experience | Evaluation | Comments |
| --- | --- | --- | --- | --- |
| Care of infants/children | | | | |
| Care of elderly | | | | |
| Care of disabled | | | | |
| General housework | | | | |
| Cooking | | | | |
WORK INTRODUCTION
From Year 2020 To Year 2023 - INDIA
Main Duties:
She has taken care of employer's grandparents and kids. Handle general household chores such as cleaning, mopping, wash and dry clothes, iron clothes, marketing and cooking.
(Finished Contract)
MAID'S INTRODUCTION
- She is humble, well mannered.
- She is urgently looking for an employer.
- She is able to communicate in simple English.
- She is not afraid of dogs.
- She can prepare Indian food and
willing to learn other dishes.
- She can take care of the elderly.
- She can work independently, and she is a fast learner.
- Can start anytime upon confirmation.
- Basic salary $520 excluding 3 off days.
- Requesting for 1 off day.
Contact HAREETTHA - 88254768 to arrange for an interview with this helper.
Maid Agency: ATHENA MAIDS
(License No.: 19C9972)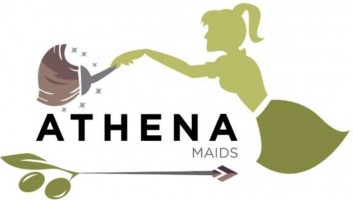 Address:
35 Selegie Road #05-13,
Parklane Shopping Mall,
Singapore 188307
Tel:
96444361
Email:

[email protected]




Contact Person:
Nitha Devi or Ms Hareetha
Handphone:
+65 96444361 or +65 88254768
Website:
athenamaids.com
Office Hour:
Operating Hours:
Monday to Sunday: 10.30 AM to 7.30 PM
Please call or WhatsApp to Ms Nitha +65 96444361 or Ms Hareettha +65 8825 4768 to make an appointment to interview the selected maids.
Thank you.

Last updated on 09-11-2023.
Maid Agency:
ATHENA MAIDS
Contact Person:
Nitha Devi or Ms Hareetha
Phone:
+65 96444361 or +65 88254768
Contact Maid Agency Regarding Ruthi Remruatpuii