| | |
| --- | --- |
| Maid Name: | ROMY |
| Nationality: | Indian maid |
| Experience: | Ex-Singapore maid |
| | Darjeeling maid |
| Language: | English: (Good) |
| Place Of Birth: | |
| Height: | |
| Weight: | |
| Religion: | |
| Marital Status: | |
| Number of Children: | |
| Siblings | |
| Expected Salary | |
| Education: | |
| Off-days: | |
| Language: | |
| Areas of Work | Willingness | Experience | Evaluation | Comments |
| --- | --- | --- | --- | --- |
| Care of infants/children | | | | |
| Care of elderly | | | | |
| Care of disabled | | | | |
| General housework | | | | |
| Cooking | | | | |
EMPLOYMENT HISTORY
15 March 2015 - 23 June 2015 - Worked for an Indian family. 2 bedroom Condo. Took care of 2 children, general housework, cooking, clean whole house, bring children to school.
12 July 2015 - 05 July 2019 - Worked for an Indian family. Bungalow house. Took care of 2 big dogs, general housework, cook, bring dog for a walk, feed the dogs, cook for dogs, cook for employers, bring dog to pool, clean big house.
MAID'S INTRODUCTION
- She can speak ENGLISH & HINDI
- She is humble and well mannered. Independent in learning.
- She listens to employers. Very cheerful, active, obedient.
- Can start anytime upon confirmation.
- She can swim with dogs and children.
- $650.00 with 2 off days.
Contact Nitha - 96444361 to arrange for an interview with this helper.
Maid Agency: ATHENA MAIDS
(License No.: 19C9972)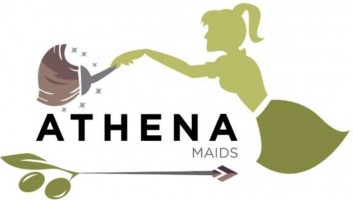 Address:
35 Selegie Road #05-13,
Parklane Shopping Mall,
Singapore 188307
Tel:
96444361
Email:

[email protected]




Contact Person:
Nitha Devi or Ms Hareetha
Handphone:
+65 96444361 or +65 88254768
Website:
athenamaids.com
Office Hour:
Operating Hours:
Monday to Sunday: 10.30 AM to 7.30 PM
Please call or WhatsApp to Ms Nitha +65 96444361 or Ms Hareettha +65 8825 4768 to make an appointment to interview the selected maids.
Thank you.

Last updated on 17-11-2023.
Maid Agency:
ATHENA MAIDS
Contact Person:
Nitha Devi or Ms Hareetha
Phone:
+65 96444361 or +65 88254768
Contact Maid Agency Regarding ROMY